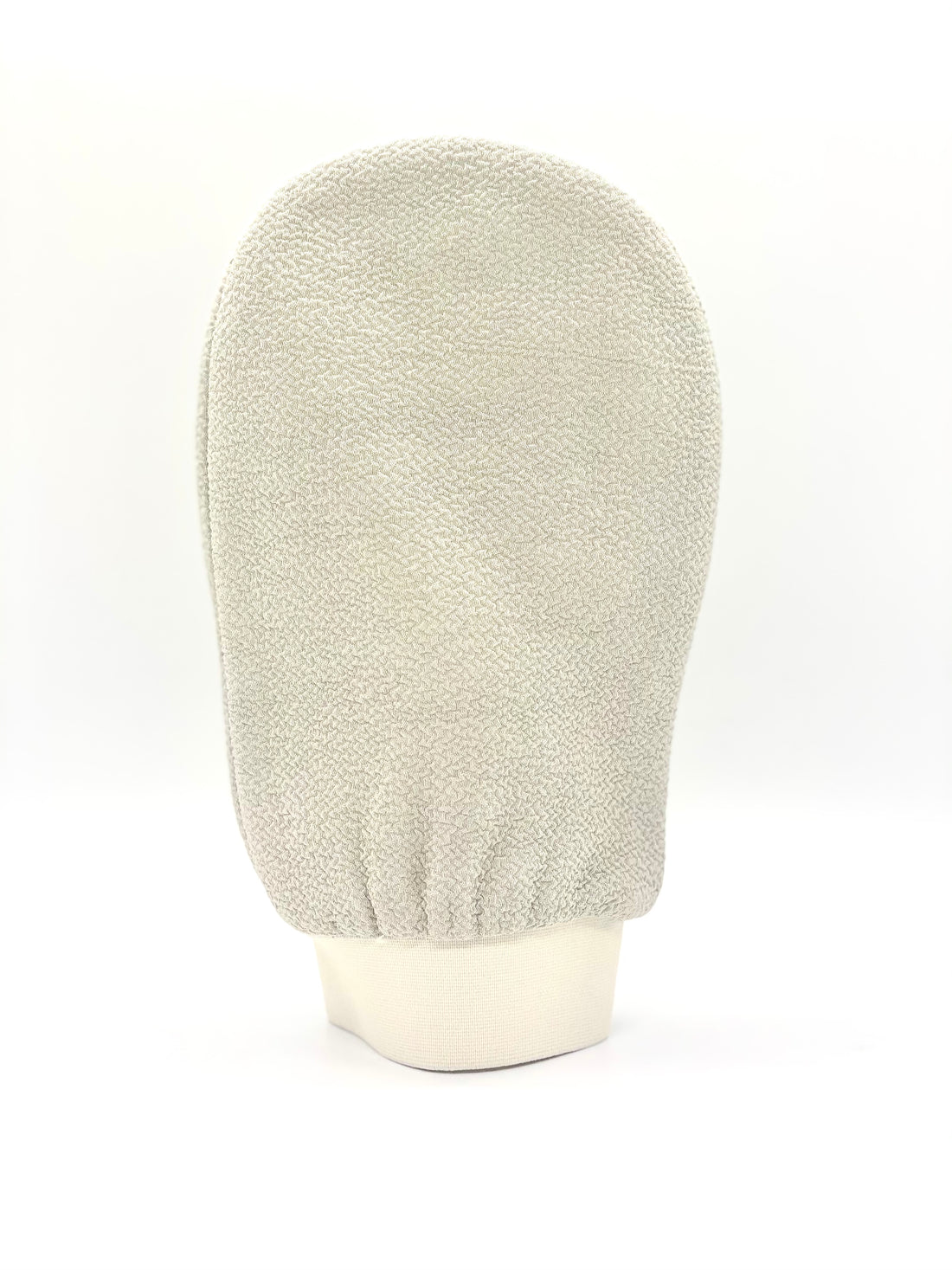 Glow Magic Skin Removing Mitt
The Glow Exfoliating Body Mitt is made from an innovative fabric weave that is gentler than a synthetic or natural loofah. It efficiently sweeps away dead skin cells to leave skin feeling softer, smoother and healthier-looking.
Our magic mitt is designed for people with very dry skin, dehydrated skin, bumpy skin, rough skin, and ingrown hairs but it will leave all skin beautifully soft and smooth.
Suitable for all skin types. Suitable for daily use. Not recommended for facial use. Not recommended for children.
We offer same day or next day shipping, by USPS. Priority or first class mail. We ship all throughout the continental USA.
To request a return, you can contact us at glowwithkatebeauty@gmail.com within 15 days of purchasing.