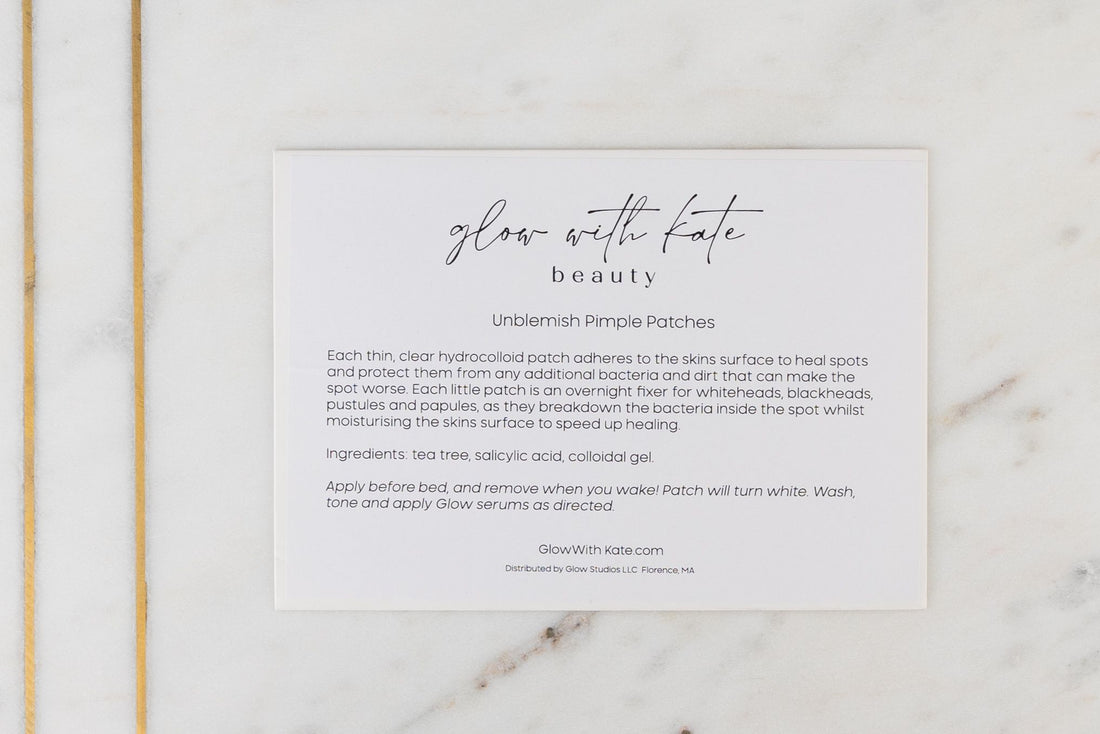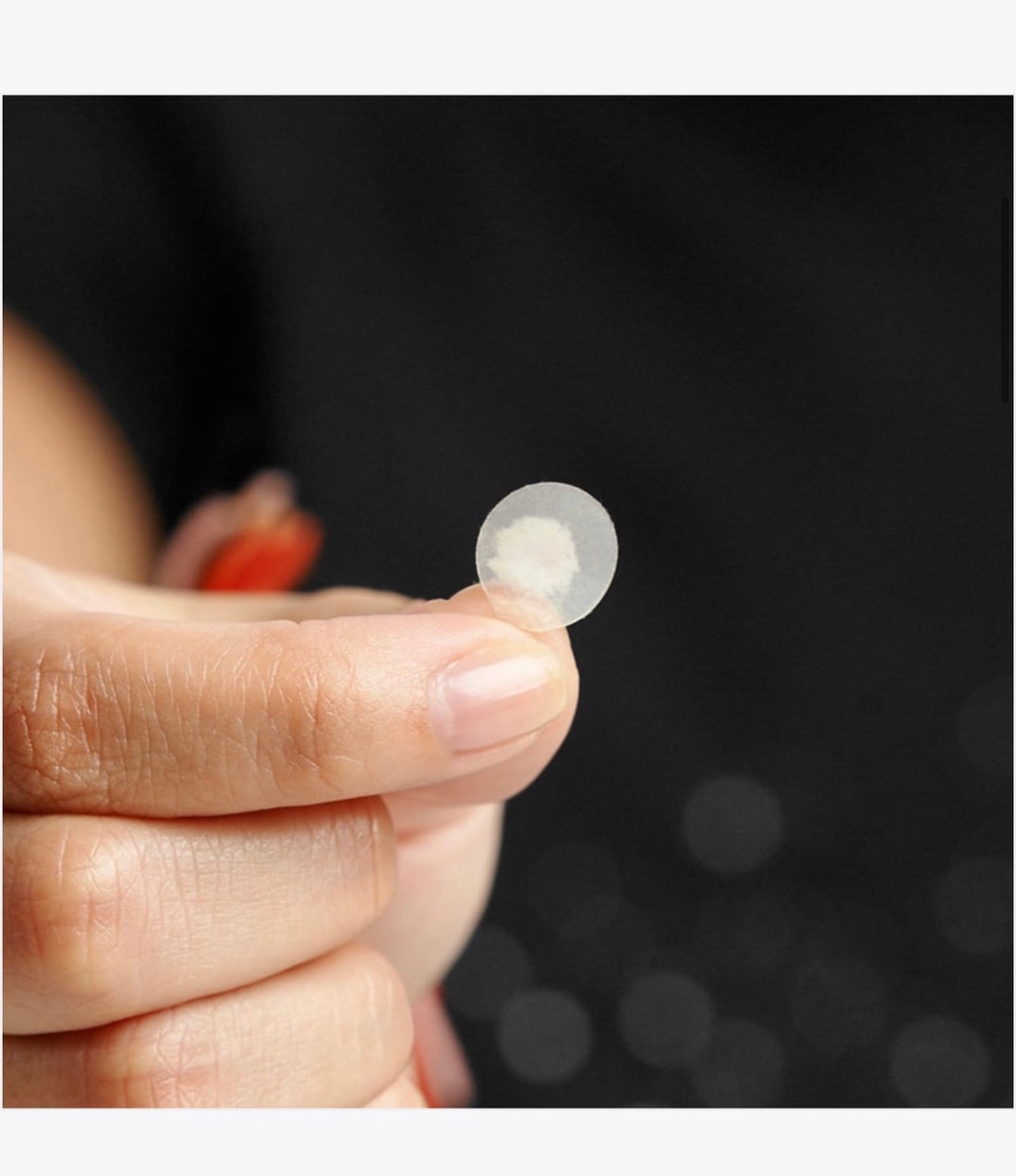 Unblemish Acne Pimple Patch
Unblemish acne pimple patches. 
A pimple patch is a small adhesive patch that is applied directly onto a pimple or acne spot. It works by creating a protective barrier over the blemish, preventing bacteria and dirt from entering and further irritating the skin. Pimple patches also help to absorb excess oil and pus from the pimple, promoting faster healing and reducing inflammation. They can be a great tool to help reduce the appearance of pimples and speed up the healing process.
Apply to the pimple overnight, remove in the a.m.
Tea Tree, Salicylic Acid, Colloidal Gel
We offer same day or next day shipping, by USPS. Priority or first class mail. We ship all throughout the continental USA.
To request a return, you can contact us at glowwithkatebeauty@gmail.com within 15 days of purchasing.