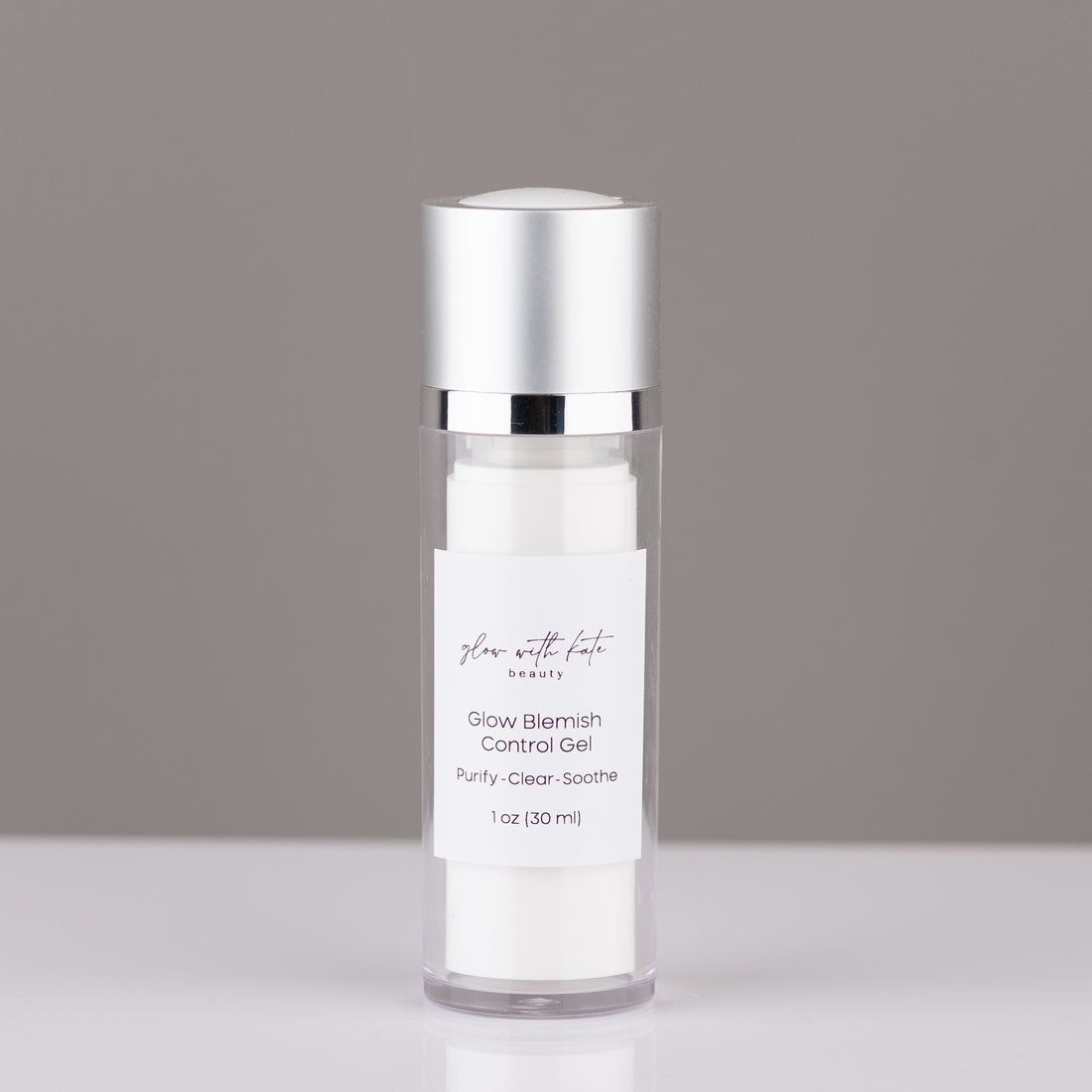 Blemish Control Gel
 reduces shine and absorbs moisture and perspiration, providing a long lasting, smooth, non-greasy, matte finish. It is recommended for oily and breakout prone skin types. Encapsulated Tea Tree Oil combines anti-microbial,and anti-inflammatory activities, while micro-sponge technology helps absorb excess oil and assists with time released delivery of multi-hydroxy acids for gentle exfoliation. These processes help prevent cell build up and clogged pores, while Vitamin-B Complex (Yeast Extract) helps regulate oil gland secretion. 
Apply to the face prior to the application of moisturizer or make up. Use twice daily.
Aloe Vera Gel, Which Hazel Extract, Refined Sea Water, Glycolic Acid and Lactic Acid and Malic Acid and Salicylic Acid, Stearic Acid, Carbomer, Tea Tree Oil, Dimethicone, Lecithin, Silica, Tocopheryl Acetate, Yeast Extract, Lavender Extract, Sodium PCA, Triethanolamine, Sodium Hyaluronate, Phenoxyethanol, Sodium Benzoate, Potassium Sorbate
We offer same day or next day shipping, by USPS. Priority or first class mail. We ship all throughout the continental USA.
To request a return, you can contact us at glowwithkatebeauty@gmail.com within 15 days of purchasing.